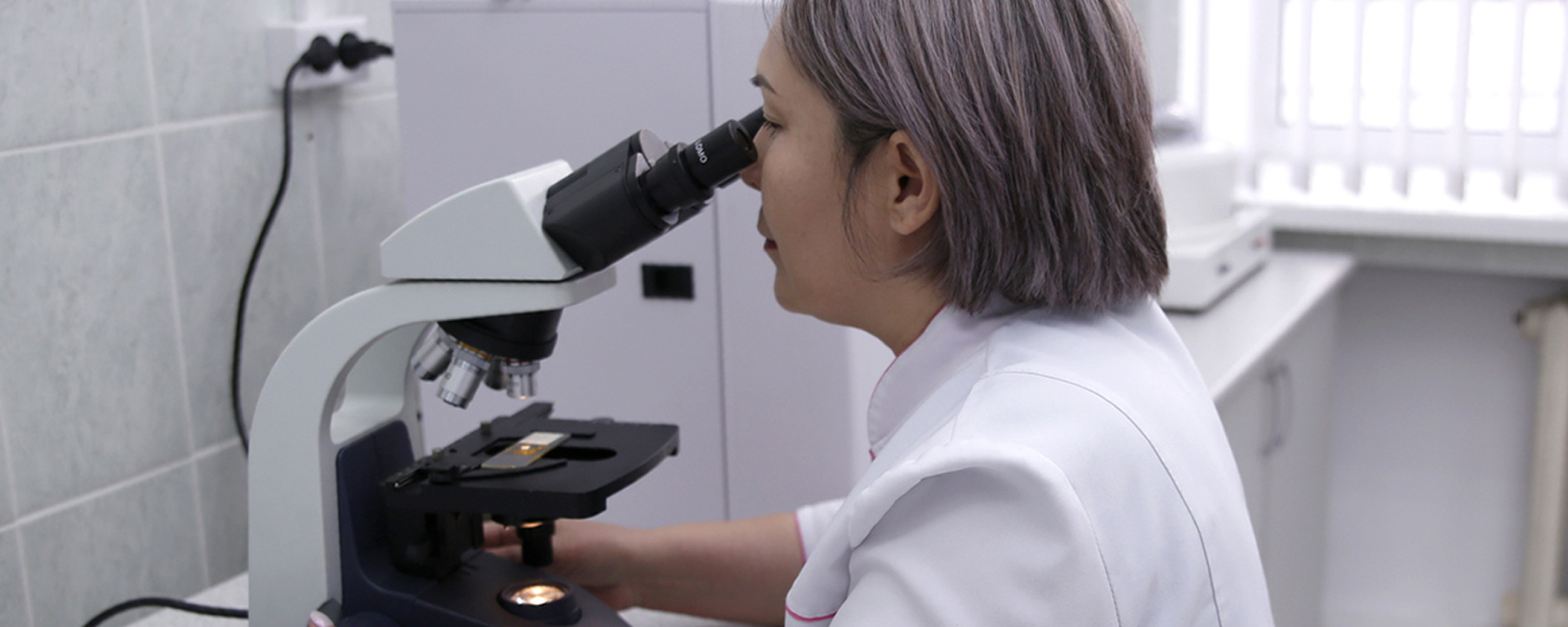 Faculty of Agricultural Science

History of the faculty
Agrotechnological faculty was opened in Non-profit joint stock company "Toraighyrov University" by the order of the rector E.M. Aryn in 2009 due to the need of the region for specialists with higher education in the production and processing of agricultural products and scientific support of branches of the agroindustrial complex. Dean of the faculty since its opening is a doctor of agricultural sciences, Professor T.K. Bekseitov.
In 2019, it was renamed to the Faculty of Agricultural Sciences.
Currently, the faculty has three graduate departments:
1.Zootechnology, Genetics and Breeding
2.Agrotechnology
3.Biotechnology
The faculty staff consists of 53 lecturers, including 47 full-time lecturers, 3 of them are Doctors of Science, 21 Candidates of Science, PhD, 5 practicing teachers and one foreign professor.
We actively work on training young faculty members for the Faculty
- 3 teachers have completed their doctoral studies and are preparing to defend their degrees;
- 8 teachers are studying for their postgraduate degrees at Russian universities;
- 2 lecturers have started their PhD studies in 2021.
The Faculty of Agricultural Sciences trains bachelors in 6 educational programs:
- 6B08101 Agronomy,
- 6B08201 Technology of livestock products production,
- 6B08301 Forest Resources and Forestry,
- 6B05102 Biotechnology,
- 6B07203 Technology of food products,
- 6B09101 Veterinary medicine.
4 Master's degree educational programs:
- 7M08101 Agronomy,
- 7M08201 Technology of livestock products,
- 7M05102 Biotechnology,
- 7M07202 Technology of food products.
One educational doctoral program:
- 8D05102 Biotechnology.
Within the framework of implementation of the Digitalization Program.
1. In EP "Technology of livestock products production".
The trajectory "Breeding in animal husbandry with the basics of IAS (information-analytical system)" is implemented
2. In EP "Agronomy" the trajectory "Crop production with the basics of GIS technologies" is implemented
The results of the department's activities are evidenced by the results of the Atameken ranking of specialties. Of these 6 bachelor specialties 4 specialties (67%) are in the top three, including 1 specialty in first place, 2 specialties in third place.
In the beginning the number of students in the Faculty of Agricultural Sciences were 250 students, at present there are 653 students, including 618 bachelors, 34 masters and 1 doctoral student.
The wealth of the faculty are teachers - scientists with great production experience: Professors Asanbaev T.S., Akilzhanov R.R., Tuganova B.S., Kabykenov T.A., Askarov S.U., Konopianov K.E., Akhazhanov K.K., Uahitov Zh.Zh., etc.
At the Faculty of Agricultural Sciences functions scientific "Agroinnovation and Biotechnology" research institute, the laboratories of which are accredited by the National Accreditation Centre. Director of the institute is а candidate of agricultural sciences K.K. Akhazhanov.
Scientists of the faculty provide scientific support for the development of
agricultural sectors of the region in the framework of the program "Strong University - Strong Region".
Faculty contact information
Faculty of Agricultural Science
Pavlodar, Lomov Str. 64, 213
8(7182) 67-36-41 (int. 1191)
Deputy Dean for Academic affairs
8 (7182) 673641 (internal 1191)
Deputy Dean for Educational Work
Internal - 1294