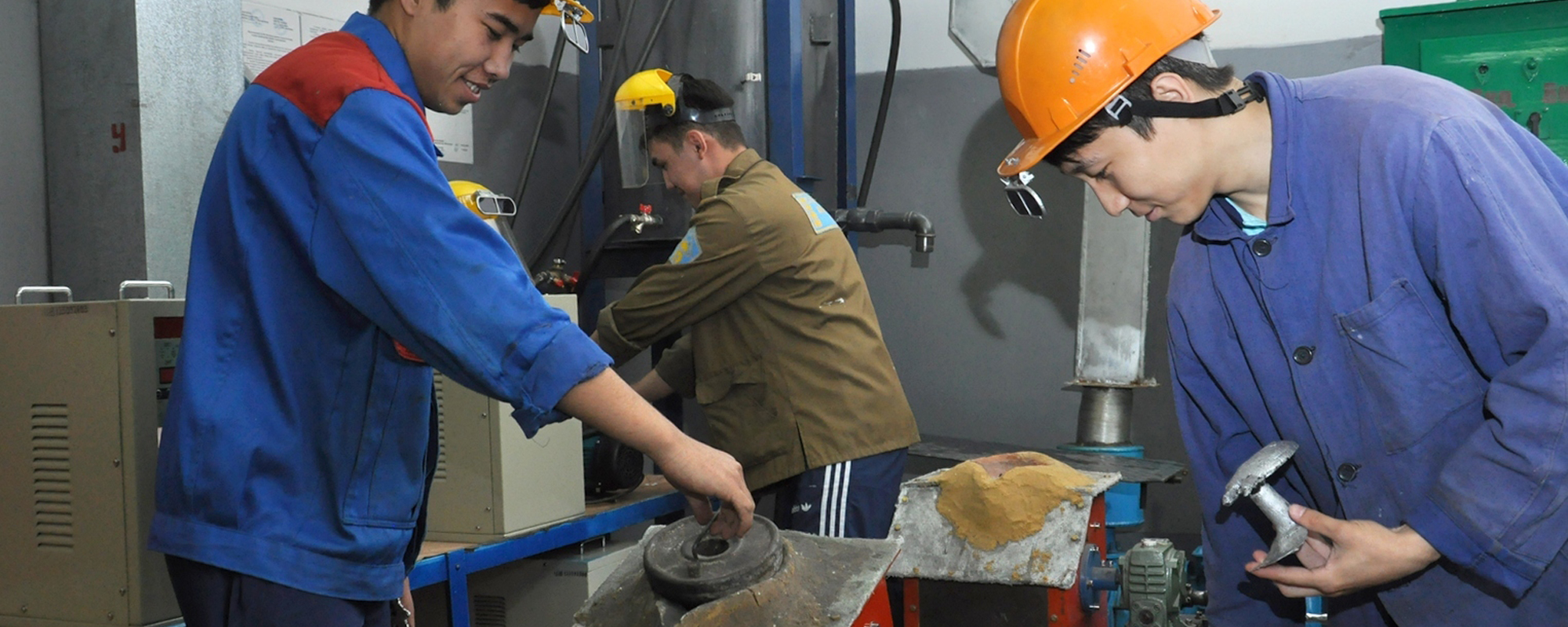 Department of Mechanics and Oil and Gas Engineering
History of the department
The Department of Mechanics and oil and gas business was established in July 2009. The Department has been training highly qualified specialists in the oil and gas industry for more than 10 years. Since the formation of the Department, cooperation has been established with enterprises of the region and the country such as JSC "KazTransOil", JSC "Pavlodar petrochemical plant", LLP "company Neftekhim LTD", JSC NC "KazMunayGas", etc. Currently, the Department trains specialists in the field of oil and gas industry in educational programs: "Maintenance and repair of equipment in the oil and gas and petrochemical industry", "Transportation and storage of oil, petroleum products and gas". In 2019, at the request of JSC "Pavlodar petrochemical plant", a new educational tri-class "Technology of petrochemical production"was opened at the Department.
In 2018, S. Toraighyrov PSU together with JSC" Pavlodar petrochemical plant " will launch a dual training program for undergraduate students in the specialty 5B070800 – oil and Gas business.
The Department has a powerful material and technical and laboratory base, modern innovative infrastructures and all the necessary innovative technologies for classes. Also in 2018, within the walls of our facultet, a specialized audit office of Neftekhim LTD LLP was opened.
Every year, students of our specialty pass industrial practices in the enterprises of our region. One such example is the passage of paid industrial practice in JSC "KazTransOil".
Within the framework of international cooperation in training specialists, students are sent to foreign countries for practical training and scientific internships. Students of the Department "Mechanics and oil and gas business" are trained in Romania in the company " Rominserv "which is a participant of JSC NC" KazMunayGas", the majority shareholder of the Rompetrol group, whose main activity is the management of industrial projects in the petrochemical industry.
Students get access to modern programs that are used in production when processing and interpreting data, namely: the program AutoCAD, 3d Max, Compass-3D.
Many graduates became heads of large enterprises, businessmen, politicians. (need an example)
The Department has long-term relations with Tomsk Polytechnic University. Cooperation is manifested in scientific and methodological consultations, joint research works, conferences. Close ties have been established with related departments of Kazakh universities-KazNTU named after K. Satpayev, Atyrau Institute of oil and gas, Caspian University, etc.
Department contact information
Department of Mechanics and Oil and Gas Engineering
Pavlodar, 139 Ak. Chokin St., Building B, room 209
Tel. 67-36-33 (int. 1203)