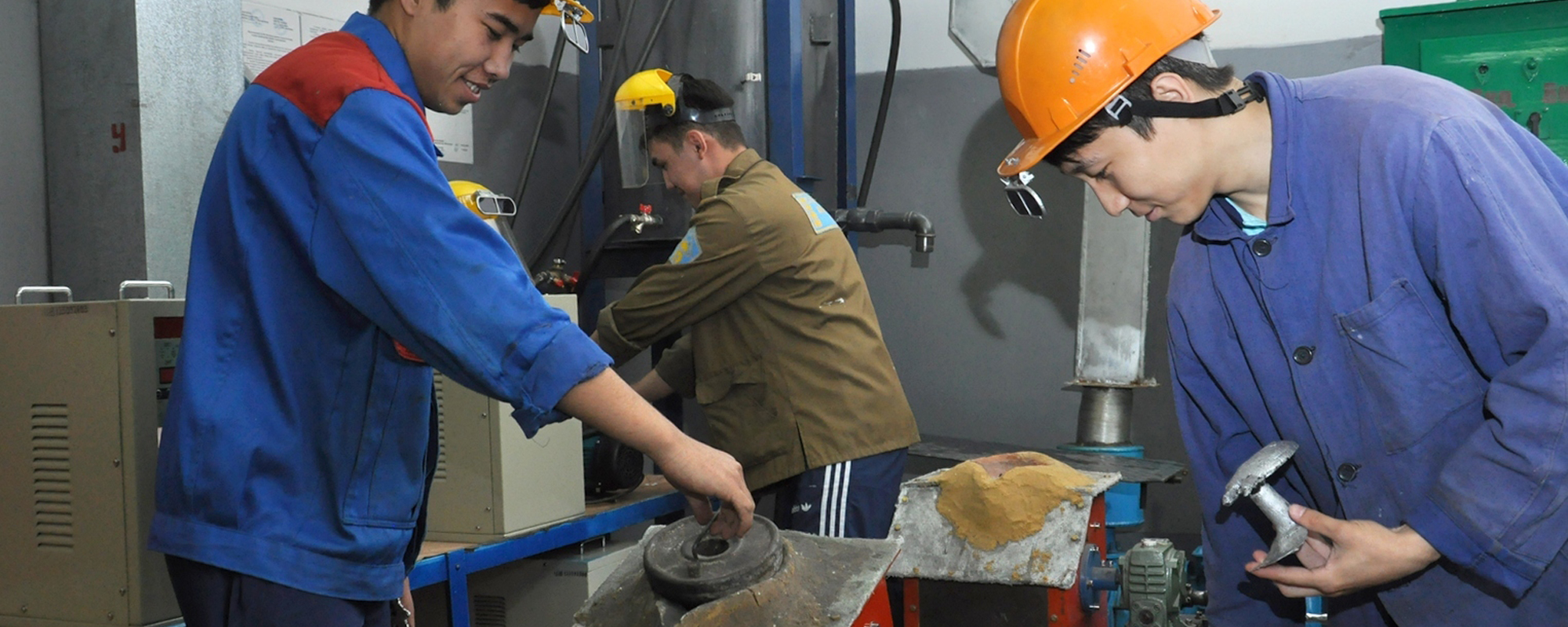 Department of Transport Equipment and Logistics
History of the department
Department of Transport Equipment and Logistics was founded in 2009 as a result of merging the Department of Transport Equipment and the Department of Engines and Traffic Organization. For over 45 years, the Department has been training specialists in transport machine building and tractor construction. As of today, the Department offers the following Bachelor's degree programs: 6В07103 Transport, Transport Equipment and Technology, 6В09301 Organization of Transportation, Traffic and Transport Operation, and 6B07162 Transport Engineering and Autotronics. There is also Master's degree program: 7М07104 Transport, Transport Equipment and Technology, and one PhD course 8D07102 Transport, Transport Equipment and Technology. Over the entire period of its existence, the Department has trained over 4,000 engineers who are now working in various sectors of the economy all over the world. More than 50 graduates of the Department have defended their Candidate's and Doctoral dissertations. Members of the Department are justifiably proud of the fact that its first students, who had began their studies back in 1960, later became the founders of Pavlodar Tractor Plant, as well as Aluminum and Ferroalloy Plants. They have been responsible for the machine building industry development in our region.
Many former students of the Department have later become leaders of large companies, businessmen, and politicians holding positions of responsibility in the government of the Republic of Kazakhstan and other CIS countries. To name just a few, M.V. Babiy (Director General at Pavlodar Tractor Plant in 1992-1996), Zh.A. Shakenov (Director General of Zhiguly servicing station), M.A. Rogachevskiy (President of Zavod Oktyabr CJSC), A.K. Khamitov (Deputy Director General of Kazakhstan Tractor JSC), I.A. Kokh (Director General of Sut JSC), K.M. Suleymenov (Director of the Regional Transportation Office and Carpool 3076), S.K. Aliguzhinov (Minister of Transport and Communications in 1992-1995), S.O. Yesimkhanov (Senator of the RK Parliament), T.T. Uaykhanov (President of Sultan Company), D. Smailova (graduated in 2011, now working as a technician at Tulpar LLP in Astana), etc.
For many years, the Department has been working in close cooperation with Moscow Road and Transport University, MSTU named after Bauman, Altai Polytechnic University, and Moscow Automechanical Institute. This cooperation is manifested in the scientific and methodological consultations, joint research projects and conferences. Many academic staff members of the Department finished the graduate schools of the above-mentioned HEIs. Close cooperation has also been established with corresponding departments of other domestic universities, such as M. Tynyshpayev Kazakh Academy of Transport and Communications, D. Serikbayev East Kazakhstan State Technical University, K. Satpayev Kazakh National Technical University, Karaganda State Technical University, Atyrau Institute of Oil and Gas, etc.
Students of the Department have practical training and internships abroad. Under the agreement with the University of Paderborn, 3 students (Nikolay Nepp, Mutalap Sapargaliyev, and Marat Karibayev) underwent special training there.
The Department works in close cooperation with all industrial companies of the region, leading universities of Kazakhstan and neighboring countries.
Department contact information
Department of Transport Equipment and Logistics
Pavlodar, 139 Ak. Chokin St., Building B, room 220
Tel. 673623 (int. 1216), sembaev.n@tou.edu.kz