At the festival of innovative projects Enactus Kazfest 2020, the Enactus  team of Toraighyrov University won the third place.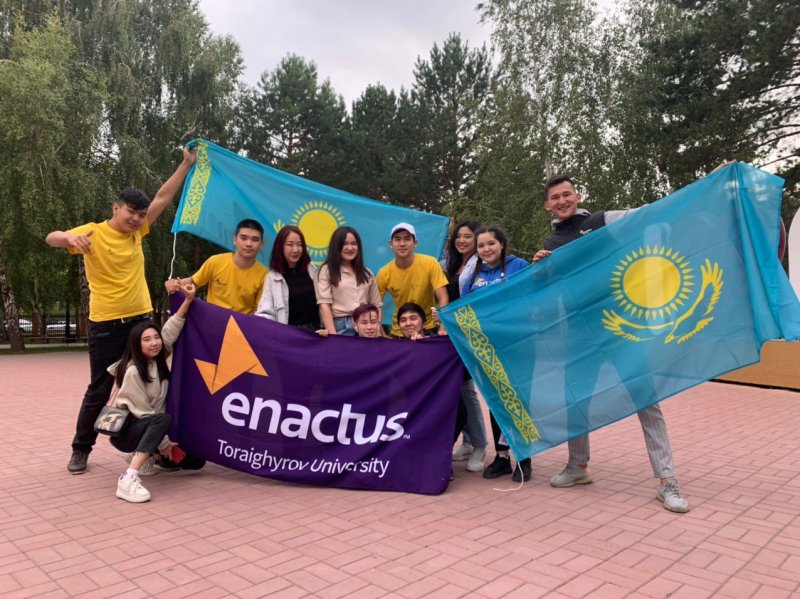 The initiators were the national office of Enactus Kazakhstan with the support of the Ministry of Information and Social Development of the Republic of Kazakhstan.
The festival-exhibition is held with the aim of developing school and student entrepreneurship in the country. Representatives of the business community, schoolchildren, college and university students, well-known experts and public figures are invited to participate.
The team presented the project "Jaryq" in the category of socio-economic direction.
"Jaryq" is an innovative multi-level system for improving financial literacy, business education, leadership skills development, hard and softskills for schoolchildren and students.
Also, within the framework of the festival, an online game "Pubg mobile" was held, where our team won the first place.