The XII Republican Subject Olympiad in the specialty "History" dedicated to the heritage of Abay was held in three stages.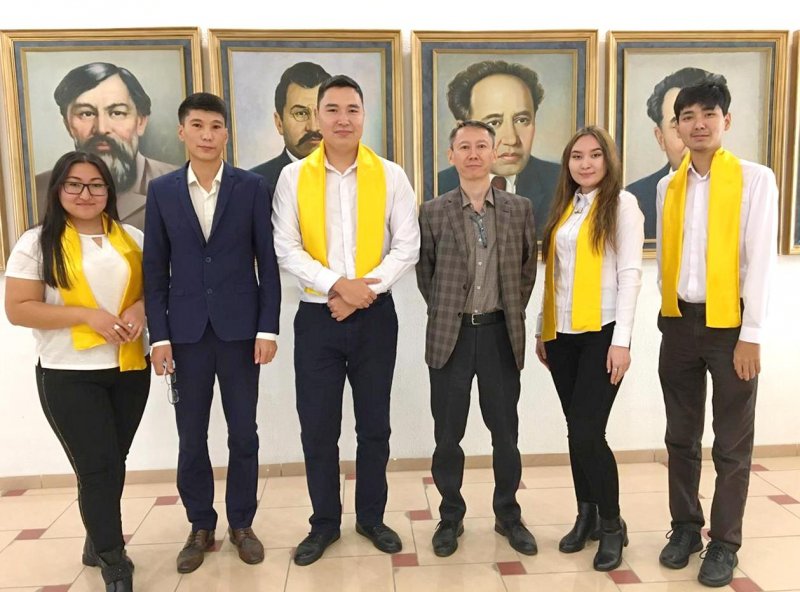 Students from eight universities presented their interpretations of the thinker's creativity.
The Grand Prix was won by the "Kultegin" team from L.N. Gumilyov ENU.
Under the leadership of Rakhimov Madi, the team "Ertis generation" of Toraighyrov University became the winners of the Olympiad. They suggested introducing "life hacks" from Abay into our daily life.
"Choose actions, not things, be free from prejudices, constantly develop and work on yourself, learn to change your beliefs, etc."We hope that these and other thoughts will really benefit and become the life principles of modern youth," – says team captain Lunara Kubeeva
Silver medalists, in the opinion of the jury, were Al-Farabi KazNU – "Abadan" and E.A. Buketov KarSU team "Boketov Zhastary".
The honorable third place was shared by representatives of the M. Utemisov West Kazakhstan University – "Akzhaiyk zhastary" and Shakarim University "Shakarim tulparlary".