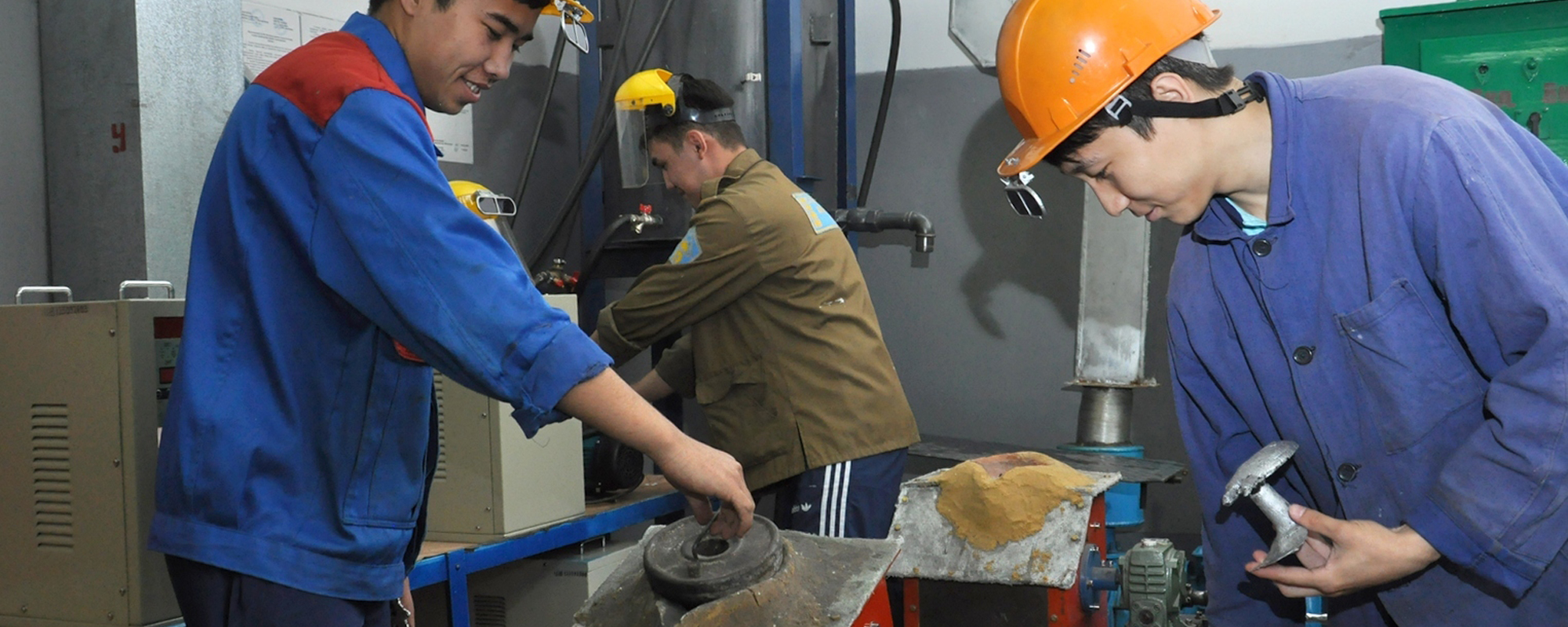 Faculty of Engineering
Achievements of the Faculty 
Educational
- Students of the faculty Bazilova Gulsina Bakhytovna, Mүburak diya Kenzhebayқyzy, Orazkhan Әmina Orazkhanқyzy, Tusupbekova Aimgul Olzhabayevna became the owners of the Presidential scholarship.
- within the framework of academic mobility, a student of group C-401 Kalykova Aziza Sagyntaevna went to study at the European Humanities University (Lithuania, Vilnius) for the period of study 09/29/2021 to 03/01/2022
- According to the results of the work of the selection committee in the current academic year, 749 students were enrolled for 1 course, including 7 doctoral students, 76 undergraduates, bachelors - 666.
Scientific
The best teachers of the Ministry of Education and Science of the Republic of Kazakhstan in 2020 were:
- PhD, Assoc. professor Tolymbekova Lyazzat Baigabylovna;
- Ph.D., Assoc. professor Musina Zhanara Kereyovna;
- senior teacher Mukanov Ruslan Batyrbekovich.
The teaching staff and teaching faculty participate in the international project ERASMUS + on the topic: "Improvement of university teaching in heat and power systems for a cleaner environment with parallel improvements in the development of PhD skills."
Grant financing of scientific projects was received by:
- Department of Mechanical Engineering and Standardization AR09562021 "Research and design of resource-energy-saving metal-cutting tools", the amount of funding - 45.6 million. Scientific adviser Kasenov Asylbek Zhumabekovich;
- Department of Metallurgy AR09562021 "Research of the operation of units of a new grinding disintegrator for obtaining highly dispersed metallurgical refractories", the amount of funding - 7.8 million. Scientific adviser Taskarina Aizhan Zhumazhanovna;
- Department of "Transport technology and logistics" AR09258862 "Development and research of a multipurpose vehicle", the amount of funding - 56 million. Scientific adviser Abishev Kairatolla Kairullinovich.
Educational work
- Students of the TMZh-101 group Taylakov Berik took 1st place and Taylakov Serik took 2nd place in the blitz chess competition among 1st year students.
- A student of the TT-102 group Abylai Aldiyar took 2nd place in the kickboxing tournament held as part of the Universiade - 2021 in Taraz.
- First-year students took 3rd place in the mini-football tournament among 1st year students of the Toraigyrov University.
- The team of the faculty took 1st place in the football tournament among students of the Toraigyrov University.
Students Research Work
- At the Republican Subject Olympiad in Metallurgy, two teams of the Metallurgy Department took prizes, among them Amir Zhaskenov, who took 1st place in the individual competition, and Sabina Abenova who took 3rd place, especially distinguished themselves.
- In March 2021, students of the Mzh-401, Ms-402, Ms-202 groups took part in an online competition among the universities of the Republic of Kazakhstan for the design of 3D-Service engineering products, held by the company "ERG Service" LLP, 1st place - Musina L, group Ms- 402, the certificate confirms the internship in the design and technological department of ERG Service LLP; 2nd place - A. Kairkanov, group Ms-302 (c) 3rd place - Sailau D., group Mzh-401.
Faculty contact information
Faculty of Engineering
Pavlodar, 139 Ak. Chokin St., room B-204
Telephone: 8(7182) 67-36-30, ext. 12-21
E-mail: fmmt@psu.kz