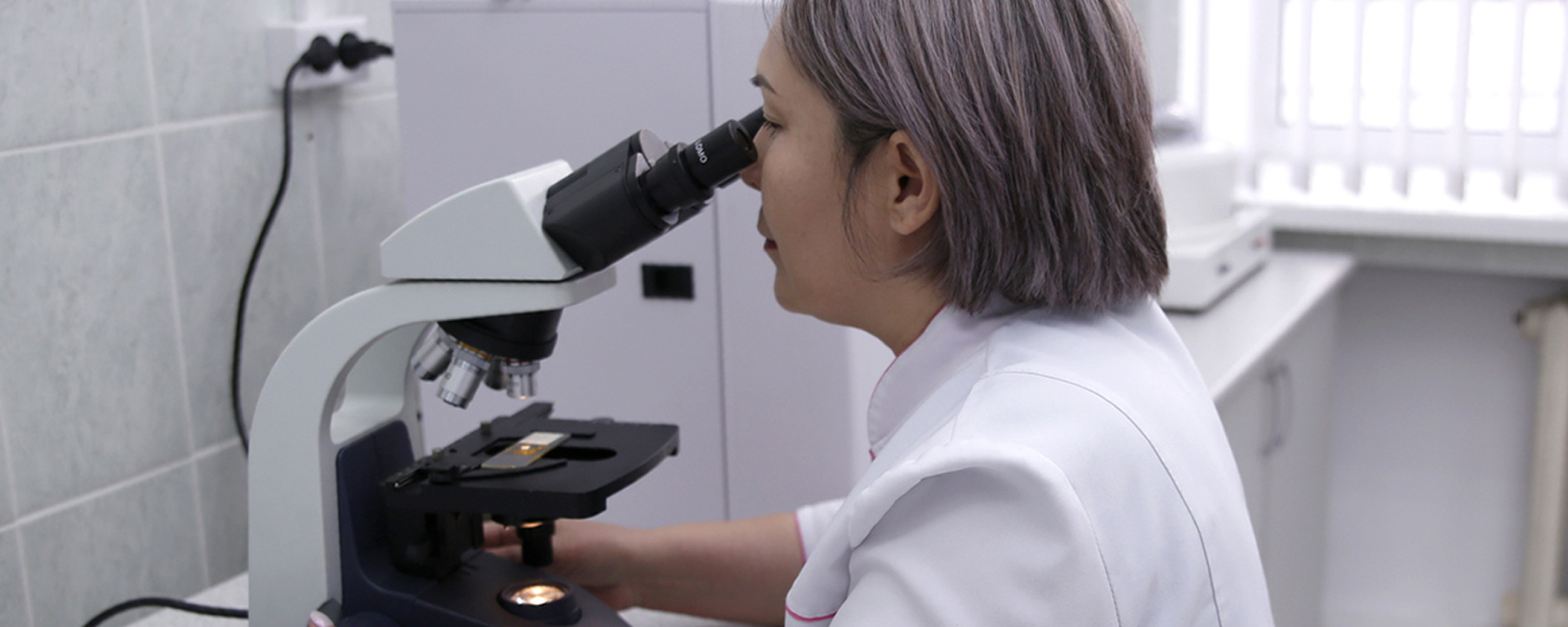 Faculty of Agricultural Science
Achievements of the Faculty
The Faculty of Agricultural Science was established in 2009. It offers 5 Bachelor's and 4 Master's degree programs. Number of students rose from 204 to 620. The Faculty employs 44 lecturers, including 4 Doctors of Sciences, 21 Candidates of Sciences and 2 PhDs. 64% of academic staff members hold advanced academic degrees which is one of the highest rates at the University.
The Faculty has modern laboratories with state-of-the-art equipment. The Laboratory of Plant Biotechnology was certified by the National Center for Certification and Standardization in 2013.
Members of the Faculty's academic staff perform 9 research projects funded by the Ministry of Education and Science of the Republic of Kazakhstan, 2 research project funded by KazAgroInnovation JSC, Ministry of Agriculture of the Republic of Kazakhstan.
Students of the Faculty attended lectures delivered by Caroli Marialigeti (PhD, Hungary), Ali Cihan Tashik (PhD, Turkey), Hans Peter Nooner (PhD, Germany) and many other lecturers invited to our University.
In the 2013-2014 academic year, the following students took part in the academic mobility program: I. Anikieyeva (majoring in 5В072700 Food Products Technology) studied at Czech University of Technology in Prague and successfully passed her examinations there; M. Bayzhigitova, D. Nurpeisova, K. Pshenbay, B. Zhabiyeva, A. Temergalina studied at KazNAU in Almaty, D. Salmenova, A. Kenzhebek, M. Kasimova, A. Isakhanova went to S. Seyfullin KazATU in Astana and demonstrated good academic performance.
Every year, students of the Faculty have industrial practice at Deula Training Center in Nienburg, Germany.
In 2015, our students took the third place in the national academic competition for students majoring in 5B070100 Biotechnology held at Al-Farabi KazNU; students majoring in 5В072700 Food Products Technology took the second place in the competition at Almaty Technological University, while students majoring in 5B080200 Livestock Products Technology received 2nd degree diplomas at KazNAU.
The main achievement of the Department is its high specialty rates according to the national ranking by the Independent Kazakh Agency for Quality Assurance in Education – Consulting (IQAA) (2015).
5В080100 Agronomy
| | | |
| --- | --- | --- |
| № | University Name | Total |
| 1 | Kazakh National Agrarian University | 800 |
| 2 | S. Toraighyrov Pavlodar State University | 767 |
| 3 | South Kazakhstan State University named after M. Auyezov | 562 |
| 4 | Korkyt Ata Kyzylorda State University | 535 |
| 5 | West Kazakhstan Agrarian and Technical University named after Zhangir khan | 484 |
5В080200 Technology of Production of Animal Breeding Products
| | | |
| --- | --- | --- |
| № | University Name | Total |
| 1 | Kazakh National Agrarian University | 800 |
| 2 | S. Toraighyrov Pavlodar State University | 770 |
| 3 | A. Baitursynov Kostanay State University | 759 |
| 4 | South Kazakhstan State University named after M. Auyezov | 717 |
| 5 | West Kazakhstan Agrarian and Technical University named after Zhangir khan | 519 |
5В070100 Biotechnology
| | | |
| --- | --- | --- |
| № | University Name | Total |
| 1 | Kazakh National Agrarian University | 800 |
| 2 | South Kazakhstan State University named after M. Auyezov | 654 |
| 3 | AlmatyTechnological University | 361 |
| 4 | S. Toraighyrov Pavlodar State University | 335 |
| 5 | Ye. Buketov Karaganda State University | 219 |
| 6 | Kazakh Humanitarian Juridical Innovative University | 219 |
| 7 | Kazakh University of Technology and Business | 161 |
Faculty contact information
Faculty of Agricultural Science
Pavlodar, Lomov Str. 64, 213
8(7182) 67-36-41 (int. 1191)
Deputy Dean for Academic affairs
8 (7182) 673641 (internal 1191)
Deputy Dean for Educational Work
Internal - 1294