БЛОГ РЕКТОРА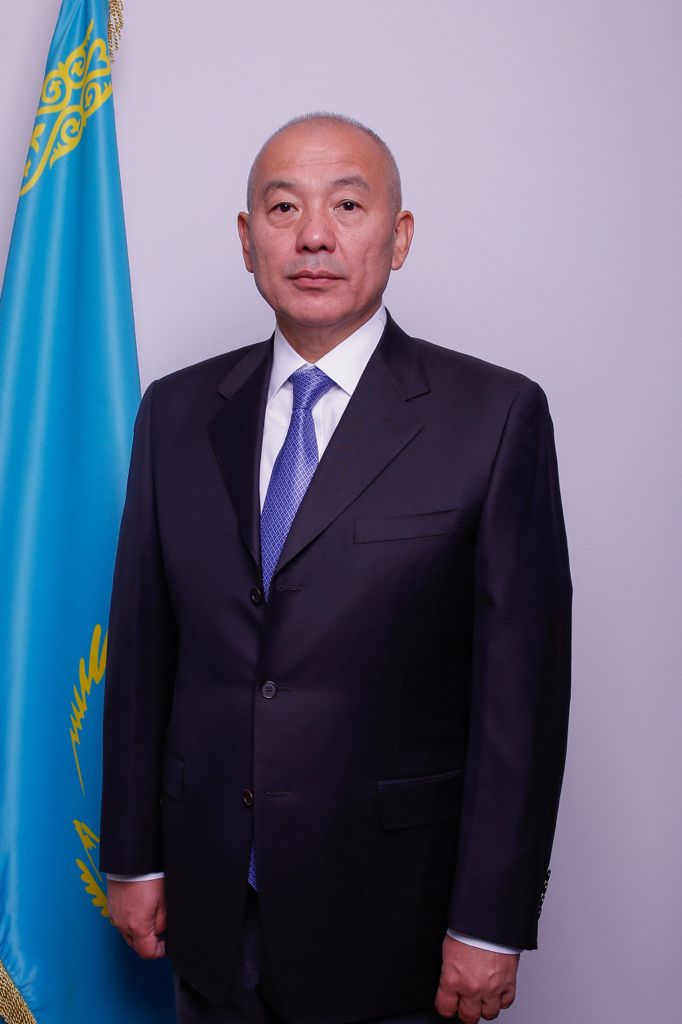 +7 (7182) 67-37-01 (11-02)

Main building, office 214

E-mail: rector@tou.edu.kz
Dear students, teachers, employees!

The world is changing, and we are together with it: we work, create, learn and, of course, must have constant access to information. Today, more than ever, we depend on how quickly we received a message in the messenger, sent an important business letter or learned how our university lives.

New communication trajectories make it possible to anticipate certain events and act proactively.

The Rector's blog in 24/7 mode will give each of you the opportunity to speak out, constructively criticize, suggest, and, of course, do so that the quality of life of our university will invariably get stronger and better.

I am convinced that this platform will become an effective means for each of us to hear each other!
Sincerely,
Chairman of the Board - Rector of NPJSC "Toraigyhrov University"
Yerkin Tokmukhamedovich Sadykov
Как можно проверить подлинность диплома, выданным Вашим учебным заведением?
Все дипломы проходят регистрацию. Для проверки подлинности диплома, выданного университетом, необходимо сделать запрос на имя руководителя вуза на подтверждение.
В 1966 году я поступил на дневное отделение Павлодарского индустриального института (механико-технологический факультет).По семейным обстоятельствам, после года обучения, перевёлся на вечернее отделение и начал свою трудовую деятельность на Павлодарском тракторном заводе. В настоящее время я проживаю и работаю в г. Минске. Через два месяца ухожу на пенсию. Убедительно прошу Вас выслать в мой адрес справку о годах обучения в институте, отдельно выделить обучение на дневном отделении.
Уважаемый Сергей Филиппович, мы Вам отправили справку о годах обучения в институте по указанному вами адресу.
можно ли сейчас получить грант во время кризиса. как и куда нужно обротится. я студентка первого курса. зимнюю сессию здала хорошо.
О выделении дополнительных образовательных грантов В соответствии с постановлением Правительства Республики Казахстан "О мерах по поддержке отдельных категорий обучающихся в высших учебных заведениях" были выделены дополнительные образовательные гранты студентам-отличникам 3-5 курсов, обучающимся на платной основе очной формы обучения всех специальностей (письмо МОН РК № 1-03-3/319 от 19 февраля 2009 г.). Критерий отбора студентов на дополнительные образовательные гранты - средний балл успеваемости по результатам последней сессии 5,0. Студентам 1-2 курсов дополнительные образовательные гранты не выделялись. По всем вопросам студенты могут обращаться в свой деканат. Амбарников Г.А. - директор ДОУУП
Существует ли такое постановление для студентов первого курса этого года, имеющих государственный образовательный грант и по итогам первой сессии имеющих одну тройку (у меня по физкультуре), о праве получения стипендии в связи с кризисом?
В соответствии с приказом МОН РК от 07 февраля 2008 года №116 "Об утверждении Правил выплаты государственных стипендий отдельным категориям обучающихся в организациях образования" государственная стипендия выплачивается студентам обучающимся по государственному образовательному заказу, получившим по результатам экзаменационной сессии или промежуточной аттестации обучающихся эквивалент оценок, соответствующий оценкам "хорошо", "отлично". В связи с тем, что у вас имеется оценка "удовлетворительно", стипендия не выплачивается. Иных документов регламентирующих выплату государственных стипендий обучающимся по государственному образовательному заказу нет.
Sorry, questions will be here soon.